SPA BENEFITS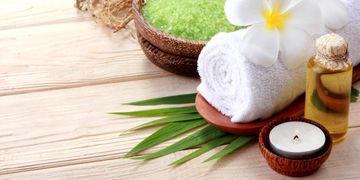 Paraffin helps to circulate blood flow. It helps to soften tough skin and promote elasticity. Paraffin is a form of heat therapy and can aid in relief of arthritis and stiff joints.
Regular facials are important as our skin is like the seasons, it changes with the temperature. A good skincare regimen keeps our skin looking radiant and glowing all year long.
Massage can not only help us to relax, but can aid in stress relief, anxiety, digestion, headaches, insomnia and sports related injuries.